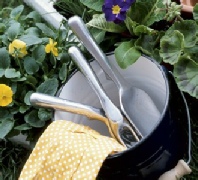 East Reading Horticultural Society
Monthly newsletter
Talks, shows and coach trips
Trading shed (great prices)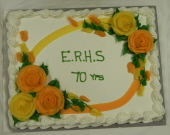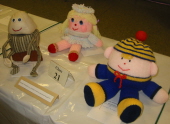 A benefit of our affiliation with the Royal Horticultural Society is that we have two Reduced Price Entry Cards to RHS gardens, each of which allows one ERHS member and one guest a 30% reduction on the normal adult entry fee to any of the four famous RHS gardens, Wisley (Surrey), Rosemoor (Devon), Hyde Hall (Essex) and Harlow Carr (North Yorkshire). {Sundays at Wisley, though, are excluded.}
Please contact Geoff Ruffles if you wish to make use of the cards, giving at least 24 hours notice.
Towards the end of each year we receive a pile of Suttons Seeds catalogues for members to order what they need in the next year. Such is the size of the order that we are usually able to get a 50% reduction on the catalogue prices for seeds and a 10% reduction on other items.
Thrive is a small national charity, founded in 1978, that uses gardening to change the lives of disabled people.
Part of the website, Get gardening, shows how to make the most of the opportunities tht gardening provides for health and wellbeing, with help from their information and experience. Explore activities, advice and inspiration tailored to your needs and interests.
Thrive are always on the lookout for surplus seeds or tools so, if you have any you are prepared to donate, please leave them at the trading shed or contact the newsletter editor if you need them to be collected.
30 Gardening Tips: We were contacted by someone who saw our web site and who had published a web page containing 30 gardening tips. Worth a look - just click on the link.
Wildlife Gardening With so much building endlessly destroying and splitting up the very
limited space available to wildlife, gardens are essential to its survival, so getting good advice on wildlife friendly gardening should be something that all gardeners need to include in their garden design. Here are just a few of the many links about this important topic. Wildlife friendly gardens do not need to be an untidy mess but there are certain guidelines

Ashridge Nurseries was founded in 1949 with headquarters outside Castle Cary in beautiful Somerset. Their business is a high quality mail order plant nursery where you can easily buy plants online, safely and conveniently. They deliver to customers across mainland England, Scotland and Wales, and also to the Isle of Wight.
ERHS members can get a discount of 10% on all purchases by using a discount code. Contact us via our email address, quoting your membership card number, to obtain this code.